In the present information driven world, much attention is put on the security of data.
 
Currently organizations of all sizes and businesses are reliant upon the gathering, circulation, and utilizing of data of numerous types. To become and remain a leader in a given sector, an organization must have the means to harness available data.
Accomplishing this objective is clearly a complex, multi-step process. Undoubtedly, though, one of the most important components of this objective is ensuring secure data sharing with in an organization. If a company's employees cannot easily and safely share data, that data will lose a lot of its value, hurting the company's overall ability to strive.
Hardly any business pioneers would markdown the significance of data security. There have been far too many instances related to firms that have experienced data theft or data breaches. Without any robust system in place, organizations in every field always have the risk of experiencing data loss, theft or exposure. Any of these events can cause severe damage in many ways. Despite the significance of data security, many companies fail to make this a priority while selecting and implementing file sharing applications. Secure data exchange should be a key focus for all kinds of organizations, however this is too rarely accomplished.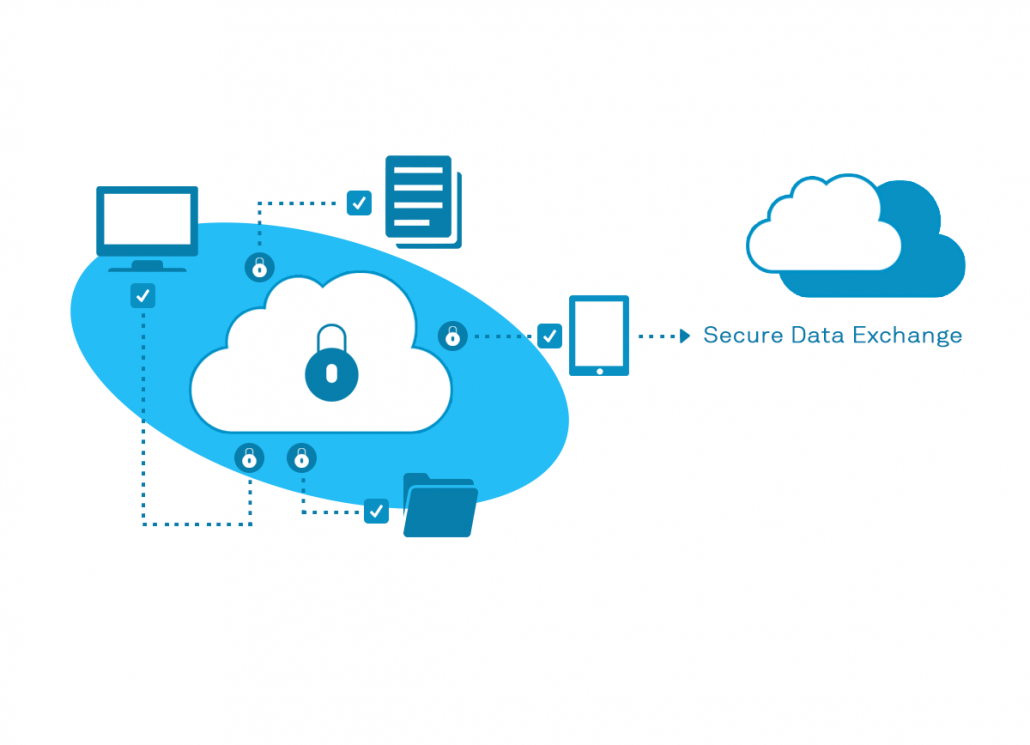 We at Codebase AG understand the importance of data security. We focus more on the Data security, Data encryption and Secure Data Exchange. With us, data security comes to the front position, ensuring that the correct information security measures are taken and data is not compromised at any cost.
 
The data security experts at Codebase AG endlessly innovate and are dedicated to building our proficiency by checking the latest technological trends. This commitment implies that we can deliver the supreme latest technology to our clients.
 
Our data security services & solutions are quite flexible and can be integrated easily into existing infrastructure of organizations.  We feel pride to share some of our clients are from Reputed aviation & military industry in Europe & US.  Our team of dedicated experts assist you classify the data security holes in the business and discover the appropriate combination of services as well as technologies to remediate the vulnerabilities.
 
Codebase AG provides you a competitive benefit with industry-leading date security services & solutions. Our support team takes pride in providing courteous and responsive support to all customers in a professional manner, ensuring that each individual has an exceptional experience.