Transfer Big Files with Encryption:
Send Up to 25 files of 50 GB each via laptop, tablet or smartphone.
Send large files easily.
All files will be encrypted and protected.
Transfer files up to 50 recipients at a time.
For all platforms:
DasDex® supports all major operating systems and mobile devices:
Browser:
Supports all major browsers like Chrome, Firefox, Internet Explorer, Safari, Opera
SECURITY is a priority:
All files will be encrypted and protected.
Unique key to download files, sent in each transmission.
SSL configuration.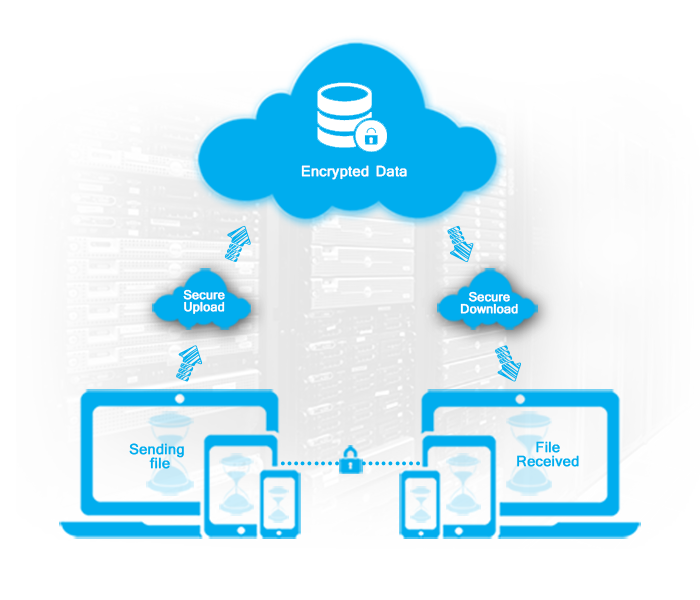 All known attacks are blocked, PFS and HSTS used.
We offer security –
What ever happens, data is safe in your individual chambers of the Swiss army built WW2 fortress (mountain-vault.ch).
Two-way communication:
Download files by using the key sent in email or in SMS.
DasDex® knowledgebase with current articles, tips and tricks. Click here
Contact support:
contact [At] getbackyourprivacy [Dot] com
contact [At] codebase [Dot] co [Dot] in
Dedicated Support:
Call us at +41 41 312 13 91 / +91 124 4203552
On request, we also offer in-house training and consulting.