While Cyber dependency increasing with every passing moment, so are the threats of data leakage and mismanagement. We can follow some simple steps to ensure that the data we share online is secure and delivered to the right recipient efficiently.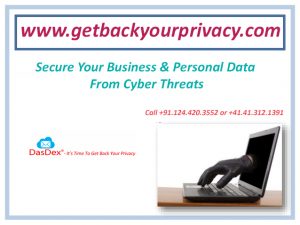 We use the internet on regular basis, and it has become part of our daily life. However for most people born before the 80s, sometimes it becomes a real pain to transfer data safely and at a minimum cost. Ever evolving technology can be challenging even to the best of minds from the last millennium. Below are some useful tips on how you can get your job done without any hassle or fear of data leakage.
How to send files online.
So, there are file transfer facilities, which offer to download the document from the web (or via FTP) directly to receivers. Generally, nowadays e-mail inboxes have no problem containing and receiving messages of several GB big in size by their attachments. However, any email server, through which a message must go through, can opt to reject mail exceeding a certain size limit.
How to secure online file sharing.
With ever-growing threats from hackers, Terrorist organizations and competitors it has become optimally important to ensure that the means are absolutely secure while you share sensitive or confidential data online. File sharing apps and services assist users to secure file sharing between multiple computers or devices via an Internet or a local network. These apps can be used to share various kinds of files, and they are typically used to download media files from the internet, and in office setups to share documents.
How to send large files online.
As mentioned earlier email servers usually have the restriction on file size that can be shared over email. Depending on the size and amount of files you need to send, this can be tricky. If you need to send large files online, one of the easiest solutions to the problem of sending large files is to use file compression software. This is mainly convenient if you have multiple files, as you can collect these in one folder and wrap them all in one go. Other than that you can use service by any of the mail services to share large files online securely.
DasDex® Mail is one of the services you can choose from many. You can send up to 25 files of 50 GB each at a time using their mail services securely without any hassle. With them, data security takes the utmost importance, and they ensure that the precise information security processes are followed and data is not a threat at any cost.
Switzerland Office
Codebase AG
Haldenstrasse 5 CH-6006, Luzern, Switzerland.
+41 41 312 13 91
contact@getbackyourprivacy.com
India Office
Codebase Technologies Private Limited
427 First floor, Udyog Vihar Phase 3, Gurgaon, Haryana, India
+91 124 4203552
http://getbackyourprivacy.com/wp-content/uploads/2018/02/header-logo.png
0
0
deepesh srivastava
http://getbackyourprivacy.com/wp-content/uploads/2018/02/header-logo.png
deepesh srivastava
2017-12-28 06:47:53
2018-11-22 17:06:03
Secure Your Business & Personal Data From Cyber Threats