These days, electronic systems are being used in our everyday lives as well as in the business industry. There are manifold electronic systems available out there and they are being used for different purposes. However, all electronic systems have something in common. Actually, they are often used for operating with files, data, and documents. A dependable electronic system requires sufficient data security for operating in good working order.
Irrespective of size, all businesses are being involved in offering either goods, services or both to the consumers. Businesses of all sizes and types work with different type of information and data. Data regarding the customers, services, products, employees of the company- all of it is definitely an information.
Why Data Security Should Be Considered Seriously: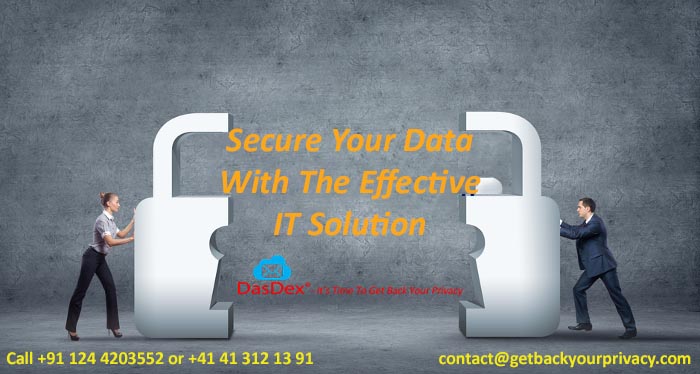 Needless to say, the electronic system used by business operates with all type of confidential and sensitive data. The system that handles the information should be protected in the best possible manner. When it comes to online file transfer, all documents are important and valuable. Therefore, data security is a major concern for every business.
Data is an Asset: Anybody who is operating a business is in ownership of information and documents regarding the business. This includes data about the services or products provided by the firm, financial plans and business plans, information about the purchasers of the services and goods. Some business documents are used for revenue optimization, risk mitigation and overall development of the business. The data can easily make future benefits and hence it is nothing but a treasure. Any treasure used for improving business must remain confidential and secure. Therefore, it is important to talk with your IT consultant for Secure data exchange.
The Reputation of Business: Business exists to deliver services or products to consumers. Even by purchasing a single product with the help of a credit or debit card, your client is trusting you with valuable information. No serious business will intentionally abuse the information of their clients. Although an unintentional information leak can affect the reputation of your business. Any security breach and data leak are a serious threat to a business. Flawed data protection puts your customers in danger.
Thus, we offer our online file transfer service – DasDex® Mail that would facilitate you in Secure data exchange with state-of-the art security mechanism and reliability. Remember one thing that reputation take many years to develop and just a second to destroy. So, consider data security and get the real-time benefits.
Switzerland Office
Codebase AG
Haldenstrasse 5 CH-6006, Luzern, Switzerland.
+41 41 312 13 91
contact@getbackyourprivacy.com
India Office
Codebase Technologies Private Limited
427 First floor, Udyog Vihar Phase 3, Gurgaon, Haryana, India
+91 124 4203552
http://getbackyourprivacy.com/wp-content/uploads/2018/02/header-logo.png
0
0
admin
http://getbackyourprivacy.com/wp-content/uploads/2018/02/header-logo.png
admin
2017-12-19 11:01:46
2018-11-22 17:09:45
Secure Your Data With The Effective IT Solution